On Friday October 28th, 2016 Water Services released a report which outlines Guelph's strategy for managing risks to the sustainability of our drinking water supply.  In particular, the report reiterates the City's long standing positions on commercial water takings in our region and the risks they may pose to Guelph's future needs.  I'm proud of staffs ability to prepare such a thorough and well articulated report on short notice (Council motion was only passed in late September).  Further, I'm proud of the mitigation measures already being established to address these risks through a comprehensive Tier 3 Risk Assessment (currently ongoing) for Guelph and surrounding townships under the requirements of the Clean Water Act.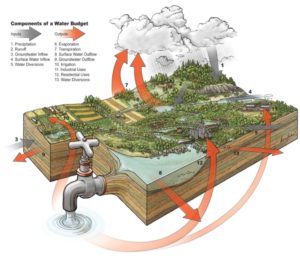 Through this process (Tier 3 Risk Assessment), I'm confident our staff will continue providing council with expert advice and recommendations grounded in evidence based science, with a focus on implementing sustainable water resource use in our region.  To this end, I'm hopeful council will share a unanimous voice in calling for a science based review of the water taking permit process in Ontario.  A message similar to the one delivered on September 23, 2016 by Premiere Wynne when she called on the environment minister to "explor[e] ways to ensure sustainability remains the top priority for the use of our surface and groundwater. Your work will acknowledge that immediate improvements are needed when it comes to water bottling practices, particularly in the face of climate change, the increasing demand on water resources by a growing population, and concerns about water security". 
Below are some pertinent sections of the Staff report that I believe all residents should be aware of.